Wineseek tasting- the wash up.
27 November 2013
Thanks to all who made our last Melbourne tasting for the year such an enjoyable evening.
A great range of wines was tasted, starting with three bubbles, Ruggeri Prosecco, Mountadam Pinot Chardonnay and Rothschild NV Champagne.

Three very different styles but all fantastic sparklers that worked a treat with the plump Tasmanian oysters we had to accompany.

David Peabody from Craggy Range N.Z. was present and we tasted a range of his wines.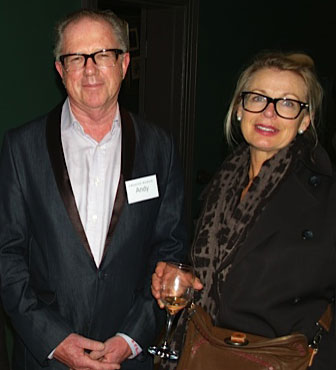 His Sophia 2011, Te Muna Road Savvy and Pinot Noir, both 2012's, Kidnappers Chardonnay 2011 and Gimblett Gravels Syrah 2010 - which was the red hit of the evening for most of the tasters.

We also tasted a range of Castelli Estate wines from the West, a very impressive line up, Riesling 2013, Chardonnay 2012 and Cabernet 2011.

Two Swings and Roundabouts wines also from the West, a great 2013 Rose and their super value Shiraz 2012 @ $20.99.

Last but not least were McHenry Hohnen Amigos Red 2009, a gorgeous savoury GSM blend and Frogmore Creek Iced Riesling 2012 – delicious with goats cheese and dates.

Michael @ Wineseek